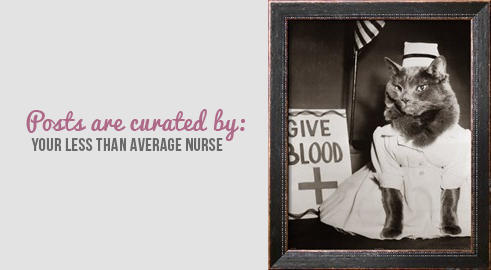 Sh*t Nurses Say started after a bunch of night shift nurses were trading hilarious stories while catching up on charting at 2AM.
I realized that between the incredibly high stress environment, incorrigible demanding patients, understaffed shifts, and being bombarded with admissions on that shift from hell — the only thing you can do is LAUGH.
Feel free to reblog and share the true to life hilarity of being a nurse.
The Sh*t You'll Find Here
Sh*t Nurses Say
You Know You're A Nurse If…
Nurse Frustrations
Wise Words From Your Friendly Nurse
Elsewhere
Epic Nurse
Lil BSN RN
LOL Nurse Cat
Eat. Sleep. Nurse.
Tell Us Things
Do you have a Sh*t Nurses Say story to tell? Submit it here.
Or alternatively you can email the curator at shitnursessay@gmail.com

---